follow @tatafonaija BB Channel-C00382AA5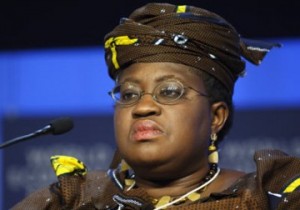 Well we asked her to reply to the the question of Oby Ezekwesili, if you missed the question see it HERE and she has replied, this is war, read...............

Finance Minister, Dr Ngozi Okonjo-Iweala, has asked the Nigerian National Petroleum Corporation (NNPC) to provide evidences of expenditure of the disputed $10.8 billion unremitted oil revenue or remit to the Federation Account.

Speaking on Tuesday in Abuja, the Minister cautioned all departments and parastatals, to desist from making further pronouncements over the issue because checks and balances are not yet completed.

"The Federal Ministry of Finance is to ensure that the maximum amount of revenues flow into our national coffers – whether from oil or from non-oil sources, she said.