Khalifa stadium – Host nation to the 2022 FIFA World Cup, Qatar is already planning for the post-World Cup years.



Khalifa stadium

The Supreme Committee for Delivery & Legacy, a body established in 2011 by the State of Qatar, for the delivery of the required infrastructure and to assist the Local Organising Committee in planning for Qatar to host an amazing and historic World Cup is accelerating the progress towards achieving national development goals and creating a lasting legacy for the country, the Middle East, Asia and the world at large.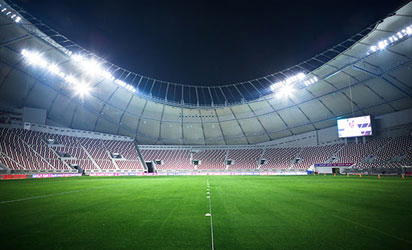 Khalifa International Stadium

The stadiums, non-competition venues and other infrastructure which the SC and other stakeholders are delivering will contribute to a compact and connected FIFA World Cup with sustainability and accessibility at its heart.

The SC harnesses the power of football to stimulate human, social, economic and environmental development in communities across Qatar, the region and Asia.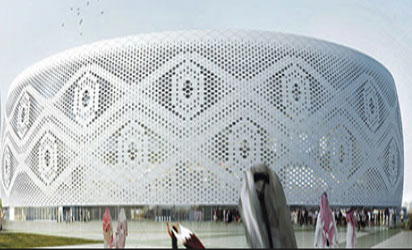 Al Thumama Stadium inside the Khalifa International Stadium: Al Thumama Inspired by the woven gahfiya cap worn around the Arab region, this arena's design was recently revealed. With the first concrete poured, work here is now well under way.

After the tournament, the stadiums and surrounding precincts will become vibrant economic hubs which will form an integral part of the legacy which the organisers are building.



Khalifa International Stadium

Families and groups of fans arriving from around the world will experience a secure, human-centred tournament that both celebrates and exemplifies the hospitality for which Qatar and the region are known.

Workers welfare has witnessed massive improvement too.